Loyalty Rewards
Automatically qualify for Loyalty Rewards with higher combined deposit and loan balances!
With any active checking account and higher combined balances, you can automatically qualify for our Loyalty Rewards benefits when conducting business with the bank. One of the benefits is a discounted AAA® membership! You only pay the discounted rate to the bank and we pay AAA® the total membership fee. It's our way saying of thank you for your business and choosing WSB!
All AAA® memberships come with Identify Theft monitoring and the service must be activated from the AAA® website.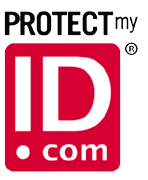 Complimentary Identity Theft monitoring with every AAA® membership!
| | | | |
| --- | --- | --- | --- |
| Level | Bronze | Silver | Gold |
| Combined Loans and Deposits | $10,000 | $50,000 | $150,000 |
| AAA® Membership Discount | 15% | 30% | 60% |
| Free Official Checks | | | |
| Free Gift Cards | | | |
| Two free check orders per year | - | | |
| Free Wire Transfers | - | - | |
| Preferred CD Rates | - | - | |
Online Form Center
Access a number of important forms online in a matter of minutes!
Rewards Debit Card
At most banks, a debit card is just a convenient piece of plastic. But at Washington Savings Bank, your Mastercard® debit card is your golden ticket to rewards. Because at WSB, we give you more.
With Cash Rewards checking, 20 cents for every signature debit card purchase, max $20 month
With Interest Rewards Checking, earn high interest and ATM refunds when monthly qualifications are met
Features EMV chip technology
Choose from 10 designer cards
24/7 Debit Card Support
Turn your card on and off using our mobile banking app
Convenient access to your account balance
Make purchases anytime, virtually anywhere
Withdraw funds or make account transfers from ATMs
ATM refunds up to $15 per month with Interest Rewards Checking
Easily replaced if lost or stolen
Instant Debit Card Issue at our branch locations
Use digital wallets such as Apple Pay™, Samsung Pay™, and Google Pay™
Access all applications related to our debit card capabilities via our convenient online form center.
Teller Services
Cashier's checks
Coin counting
Fax service
Money orders
Stamps
Gift cards
FAQ
Have a question about our services? Visit our FAQ page.